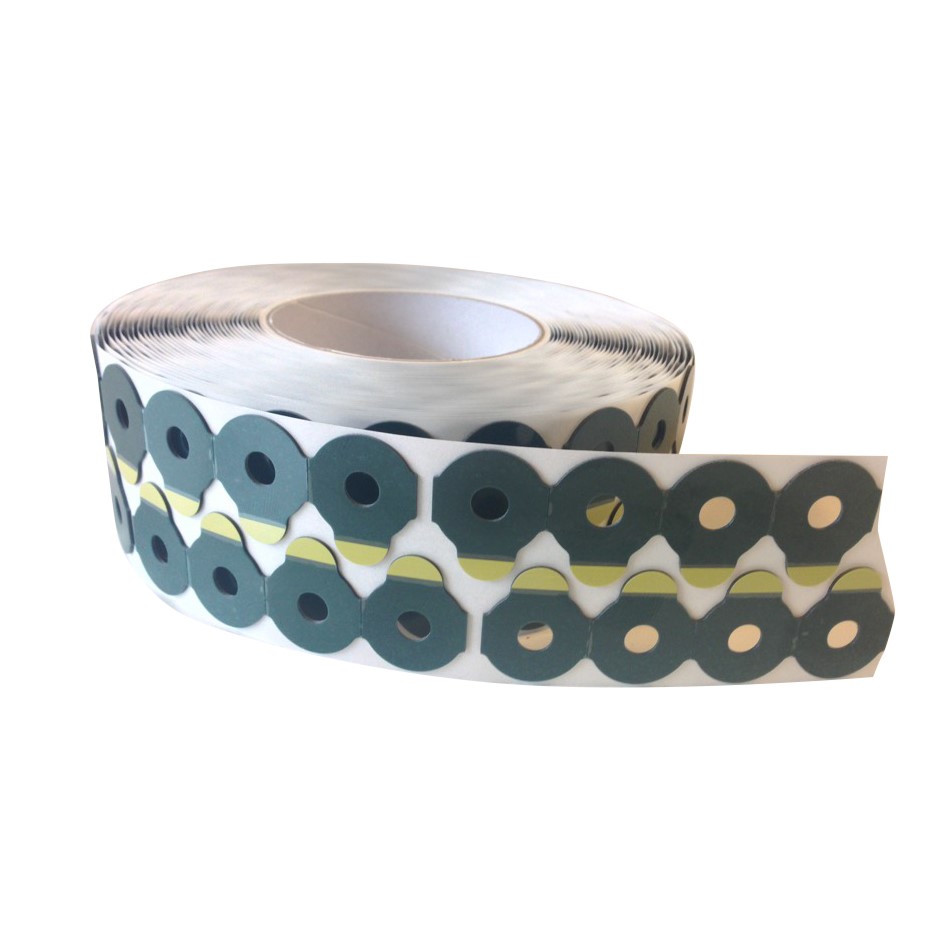 Description:
A Super Hydrophobic Coating weakens the surface tension to facilitate run-off of water droplets from the lens surface. It reduces visual distortion arising when wearing glasses or sunglasses around water or in the rain. It also resists stains and repels grease and fingerprints, so cleaning your lenses is quicker and easier. This kind of lenses are specified as Super Hydrophobic or Oleophobic lenses and it is almost impossible to attach a blocking pad to it.
Our PE foam pad features a unique internal reinforcement to prevent stretching and thus reduce axis problems. Moreover it is provided with two different adhesives. One side (dark green color) has a special engineered adhesive that attaches to Super Hydrophobic coatings and the other side (black color) has an adhesive specially for the block side. Both adhesives are clean removable.
Exclusively designed for use on lenses that have Super Hydrophobic or Oleophobic coatings. The patented adhesive is compatible only with such coatings; use on lenses without a Super Hydrophobic or Oleophobic coating will result in poor performance and may even damage the lens.